Obstacles for the Spread of Renewable Energy Sources
Renewable energy sources like solar wind or geothermal all have lots of benefits. They're eco-friendly (free of toxic emissions to the atmosphere) and constantly refilled by the nature itself. We can not run out of them. They're also cheap (after initial investment was recurred), and some of them even free. Good example is solar power that has zero cost of capturing sun rays. At this point important question arises: why we actually still use fossil fuels? Why wind, solar and others are called alternative energy sources, and not the primary ones?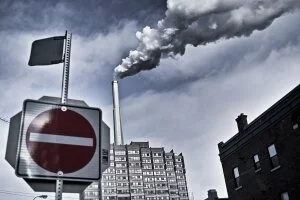 The problem that we touch here is a complex one, and we have to see the big picture of global situation to really understand it. I'll just tell you that more than 70% of obstacles to spread of renewable energy are of political not technical nature. Below you can read about some of the actual reasons.
Governmental grants in great numbers are placed into fossil fuels industry. Of course it doesn't happen by itself –  oil consortiums are actively lobbying year after year to make it happen. Thanks to that oil and coal energy prices are lower than they "really" are. We still pay the full price (in taxes) but it just seems to be lower. Alternative energy sources on the other hand do not receive so much subsidies, and are struggling with tons of unsupporting regulations.
Traditional energy consortiums can control the market very easy, thanks to low level of customers awareness. The average Joe will not actively seek for other opportunities that those he's told about in TV.
Most of customers in any given industry will just buy "what's on the menu", and not ask for anything else. It's just the same with energy industry.
Another thing is that we're lacking  adequate technical and manufacturing stuff needed for large scale production of these technologies. The reason is that it's in early stadium of commercialisation. Customers can't get information and training they need easy, so some of them just stay with current supplier.
One more problem is a sort of technical lock-in we got into. All electricity devices we use nowadays are designed for centralised power plants and it's difficult to overcome the all electricity system.
Understanding these obstacles above we fully recognize how huge transformation we need to make in our whole social system and in governments policies. Most of all we need to allow unconstrained development of this solutions and stopped favouring fossil fuels industry.